Fight!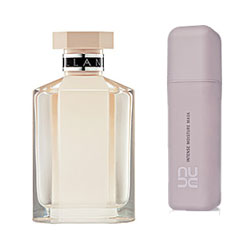 Ali Hewson, Bono's wife, and Stella McCartney, Paul's daughter, are about to embark on court action as Ali sues Stella for use of the word 'nude' in her new fragrance Stella Nude. Ali however has a company called Nude Skincare and she fears that there will be confusion between the two brands.
The lawsuit is not based on the scent of the eau de toilette itself but rather the name, packaging and branding.
Personally, I don't think I could get confused. They are after all different products. Do you think Ali will get the compensation she seeks?